Christophe Bey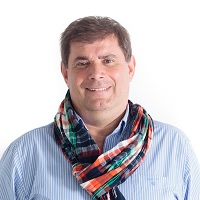 Human Factors Expert
ENSC Bordeaux (Ecole Nationale Supérieure de Cognitique)
Christophe Bey received the M.S. degree in cognitive engineering from the National School of Cognitics, Bordeaux, France, in 2012. He will defend his Ph. D. in human factors engineering in early 2016.
He completed his first half of his professional career as a fighter pilot for the Air Force in various squadrons including the Lafayette Escadrille. In a second time he joined the operational test center as an expert on night missions. After more than two decades spent in test center as experimenter in flight, he became an expert in human factors for the French Air Force and the Department of Defense. He will represent the NATO in several research institutions, operational standardization within the Aviation Medicine & Human Factors.
He is in charge of Human Factors & Ergonomics lectures within the National School of Cognitics.
His research interests include human factors, aeronautics, aerospace medicine, knowledge & risks management, computer sciences and ergonomics.
He is an author of numerous scientific articles in international conferences and journals on these topics.