Stephan Hirsch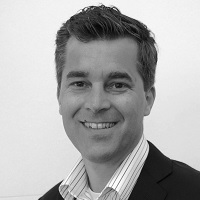 Head of Business Development
AIRBUSINESS ACADEMY
Originally from a strong background in natural sciences, Stephan has been working in the field of training and learning for more than 15 years. After working for several years for Exxon Mobile he started working as a trainer and consultant in 2001.
He has since then worked in the field of people development across diverse industries such as Petrochemical, IT and Aerospace and in different functions in Procurement, Customer Service and HR. During his professional career Stephan has held numerous positions in training and learning: Senior Trainer, Competence Manager, Training Director at Airbus Customer Service and as Head of Learning Strategy and Trends of the Airbus Group Learning Center. In these roles he has had the opportunity to train across different continents worldwide, to view learning and people development from different angles and to encounter training approaches across different cultures. Having experienced training both as a trainee and a trainer, Stephan strongly believes in a competence based training approach, learning by action and simulations, the power of reflective learning and an innate curiosity of all individuals to learn and explore.
Currently Stephan holds the position of Head of Business Development at AirBusiness Academy, an Airbus Group company, specialized in the design and delivery of learning in the areas of Leadership, Aviation Management and Operation Management.