Franck Lepecq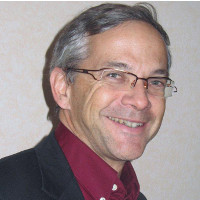 Innovation Manager Maintenance RPAS & Communications
AEROSPACE VALLEY
Franck Lepecq is working for Aerospace Valley since September 2012. He is in charge of developing Small and Medium Enterprises competitiveness trough R&D collaborative projects, Networking and Partnerships in the Maintenance, Telecommunications and UAVs domains.
He used to work in defense and aerospace industry within Rockwell-Collins France (Blagnac).
He started in April 1990 as software engineer and progressed to different positions such as System engineer, Innovation Manager, Product line manager and then Pr Program Manager in different domains mainly in telecommunications and GPS technologies.
Industrial Computing Engineer (Caen) and MBA (Toulouse) graduated, he started in an engineering company in 1988 and worked as a maintenance engineer in steel industry in Caen and changed to paper mill near Arcachon before moving to Toulouse where he used to work for Aerospatiale.