Catherine Goetz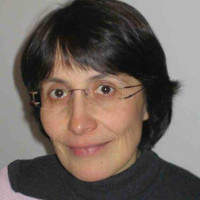 University relations manager
3AF Aquitaine
Senior lecturer, ENSAM, Institut de mécanique et d'ingénierie de Bordeaux, 'Defence & Aerospace' Chair.

Catherine Goetz, university relations manager of 3AF Aquitaine, is a senior lecturer at ENSAM, an engineering school partly located on the University of Bordeaux campus. In parallel to her teaching and research activities, she has developed and conducted different master's degree aerospace training programs, relying on the scientific, technical and industrial environment of 3AF. Thus, she actively encourages her students to participate in conferences and studies driven by 3AF, such as the ongoing brainstorming about 'Happiness is in the factory'.
Catherine spent 10 years in Thales avionics, prior to joining ENSAM in 1995. As a Supaero engineer, she was in charge of different studies and programs such as the electronic flight instrument display of the Rafale or helmet mounted displays.