Serge Bérenger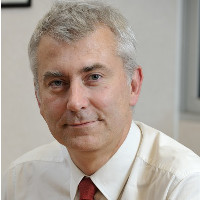 Vice President Innovation and RT
SAFRAN LABINAL POWER SYSTEMS
Serge Bérenger, born in 1965, graduated in 1989 from Ecole Supérieure d'Electricité (France).
He started his career with Zodiac-Teleflex in Rungis (France) as an electronics designer then test lab manager.
He joined Meggitt-Artus in Avrillé (France) in 1992. He was in charge of the generation, motors and electronics qualification laboratory.
Joining Thales AES in 1995, he was successfully Head of the rotating machines department, programme manager for Bombardier Dash 8-400 and CRJ-700 conversion.
He became Vice-President of Engineering and Programmes in 2001, specifically focusing on the A380 VF generation system with Aerolec, then the Boeing 787 Power conversion system.
He was appointed in 2004 Director of Innovation for Thales Aerospace Division in Elancourt (France). He joined Hispano-Suiza in 2005, as Vice-President for Electrical development.
He was appointed Vice-President of Strategy and R&T in 2006, then created in 2009 the Safran Power division, focusing on the Embraer KC390 Electrical System and the acquisition of Goodrich Electrical Power Systems and Eaton Power Distribution and Management Systems.
At the creation of Labinal Power Systems in January 2014 by Safran, he was appointed Vice-President of Innovation and R&T.