Denis Guignot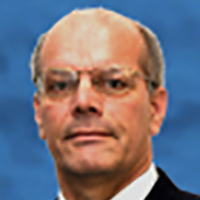 Responsable de département Aéronautique, Spatial, Défense
AQUITAINE DEVELOPPEMENT INNOVATION
President
AEROCAMPUS
Denis Guignot was elected President of Aerocampus Aquitaine in April 2011. Aerocampus is on an impressive business ramp up due to an important request for aeronautic basic technical training.
He was elected Vice president of "Route des Lasers" in November 2014, for developing continuous training around lasers technologies.
He is in charge for aeronautics, space and defence topics in Aquitaine regional agency "Aquitaine Développement Innovation" for 4 years. He develops numerous links between aero SME's and companies for several projects.
Before, he was engineer officer in French Air Force for 38 years. His last position in Bordeaux was French Air force commander.
Graduated from French Air force Academy, ENSTA and War College.
He was graduated in the 58th national session of IHEDN.