Herve AUSTRUY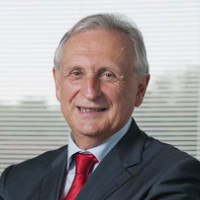 Chief Operator Officer
Herakles Safran Group
Herve AUSTRUY is chemical Doctor Engineer from Toulouse University.
Besides is graduate of Master Management from HEC.
He started his career in 1975 in SNPE Company as Materials Engineer.
After differents technical functions, he was appointed in 1998 Research and Technology Manager in Le Bouchet (Research Center). In 2001, he becomes Chief Operating Officer of CELERG (now ROXEL), subsidiary involved in tactical Missiles. In 2003, is nominated Administrative and Commercial Manager of G2P (Joint Venture Snecma Propulsion Solide / SNPE Materiaux Energetiques). He joined SNPE Materiaux Energetiques in 2005, as Propulsion Business Unit Manager and was appointed Chief Operating Officer of the Company in 2007. He integrated Executive Committee of SNPE Group in 2008.
Following the integration of SME in Safran Group in 2011, he was promoted Chief Operating Officer of Herakles following SPS and SME Merging.
The activity involves Strategic, Tactical et Space propulsion and some diversification in aeronautic components or gaz generators for airbags.
Beside, since 2012, Herve AUSTRUY is President of Aquitaine 3AF, in charge to promote Aeronautic and Space activity mainly for students and industrial Companies of the domain.