Sami Lini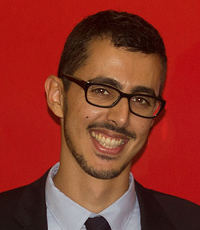 Co-founder - CEO - Human Factors engineering PhD
AKIANI
Sami Lini graduated as an engineer from the Ecole Nationale Supérieure de Cognitique in Bordeaux where he then conducted his PhD thesis in Human Factors engineering with Thales Avionics on the cockpit of the future, pilot centered design and neuroergonomics issues. He is an author of numerous scientific articles in international conferences and journals on these topics.
After his PhD thesis, he cofounded Akiani, a Human Factors and User Experience consulting company with offices in Bordeaux, Paris and Lyon. Within the structure, he is in charge of Human Factors engineering topics, particularly in the aeronautical field and promotes an innovative neuroergonomics approach combining standard Human Factors methods with active cognitive state measurements via state-of-the-art psychophysiological processes.
Working for clients such as SNECMA or Airbus Defence & Space, he is currently supporting the French Air Force for its Human Factors cockpit evaluation of the latest Airbus A400M for which he took part to its first tactical display.
Akiani is the only small company which has been picked to take part to the latest CORAC's projects (french Council for the Civil Aviation Research) and will start in this context two projects with Dassault Aviation and Thales Avionics in 2016.